When deciding whether you wish to proceed with a claim, and to check your policy excesses, it is important to review your policy documentation.
The video below will help you access all of the information you may need in order to make an informed decision about claiming.
To seek additional advice, or to start the claims process, you will need to speak with your insurer's claims handling team directly. Their number will be displayed within your policy documentation, but please also find all of the relevant claims numbers listed below:
| | |
| --- | --- |
| Insurer | Claims Tel |
| Midas | 0330 123 5748 |
| Policy Expert | 0330 0600 633 |

Optional extras
| | |
| --- | --- |
| Insurer | Claims Tel |
| Key cover | 0330 0600 623 |
| Home Emergency | 0330 0600 681 |
| Legal Expenses | 0330 0600 683 |
Typically, when you first contact an insurer to log a claim, they will ask you to confirm what has happened, and will also check the details that you provided in your home insurance application.
As soon as your claim is reported, you will be assigned a dedicated claims handler, who will endeavour to personally deal with your claim from start to finish.
The claims team will then proceed with investigating and validating your claim, in-line with the terms of your policy.
It is possible that members of the claims team may need to visit your property to assess any damage. They may also need to inspect any damaged items. Therefore, it is important that you do not complete any permanent repairs, or throw away any damaged items, until you have spoken with your claims handler.
Each claim is unique and some insurers may require more, or different, information from others. It is hard to put a timescale on how long a claim will take to be settled, due to the variety of ways buildings or contents can become lost or damaged. However, all of our claims handlers are trained to ensure that the claims journey is as smooth and efficient as possible. Here at Policy Expert, we have also been known to settle claims on same the day they are registered!
If you have any further questions, feel free to click on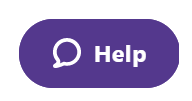 to start a Live Chat - a member of our team will be happy to assist you!